LX2000e Colour Label Printer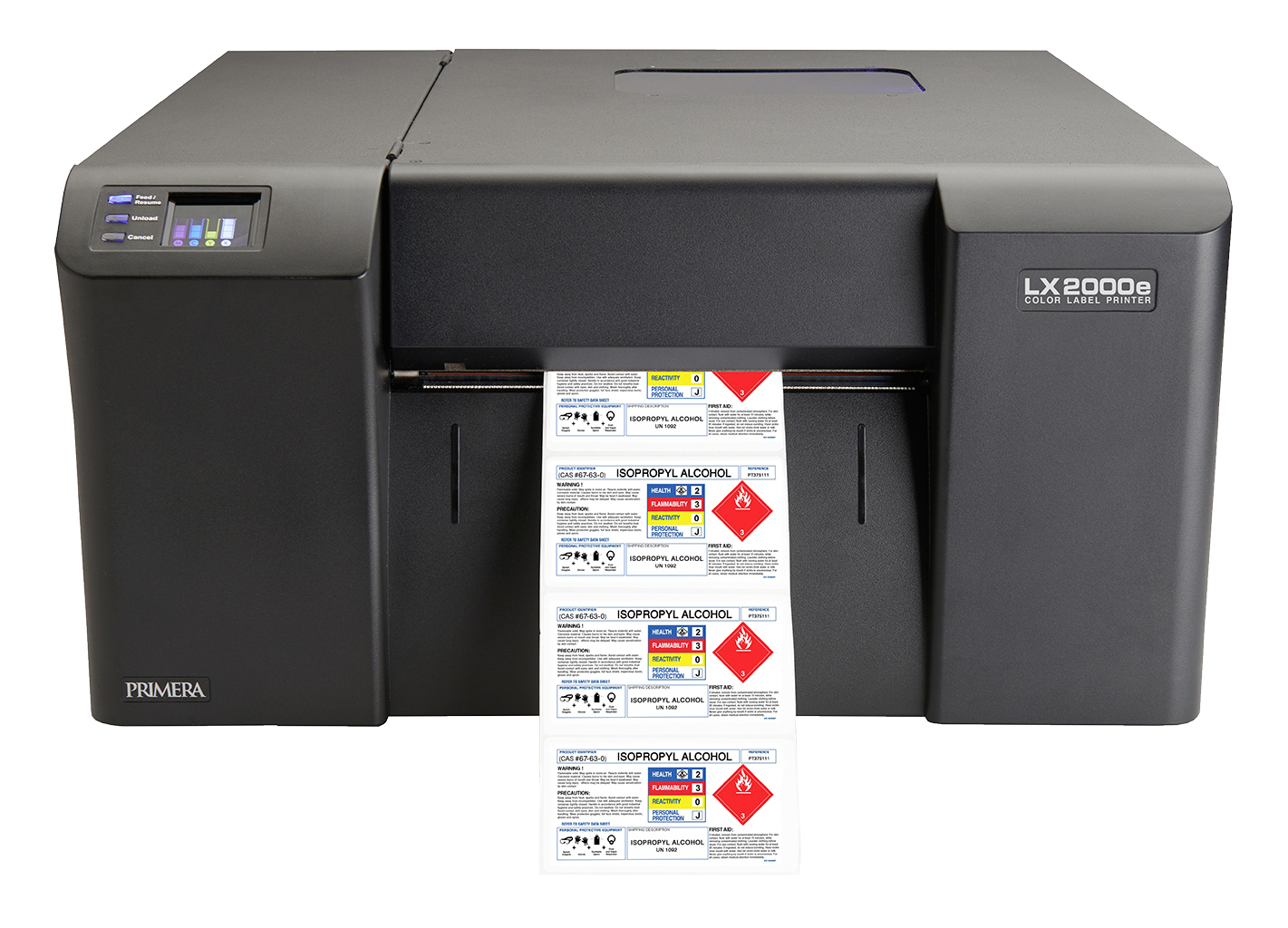 Primera LX2000e pigment color label printers.
LX2000e Color Label Printer
The LX2000e - pigment based label printers capable of producing durable labels in large quantities. Large, individual CMYK ink cartridges keep cost per label low. Printed labels can include photos, graphics, illustrations and text – even high-resolution linear or two-dimensional bar codes. Print labels when and where you need them in just the quantities you can actually use.
LX2000e versus LX1000e
Fast Print Speeds of up to 152mm (6") per second. LX2000e's print speed of up to even 6" per second produces professional-looking labels without sacrificing print quality.
LX2000e - Wired Ethernet or wireless connectivity .
LX2000e - Built-in pizza-wheel label cutter.
Mac OS X 10.8+ compatibility.