RW-9 Professional Rewinder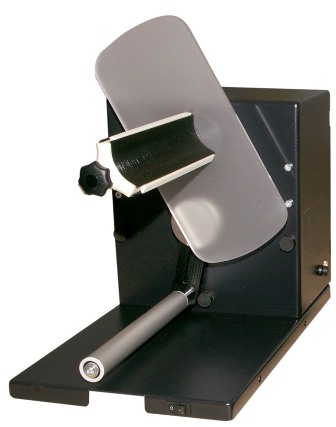 Professional label winder / unwinder for LX900e / LX2000e / LX500e - robust metal construction
No need to transfer labels to a roll manually anymore - use the rugged RW-9 professional label rewinder / unwinder.

It may be used with LX900e and LX2000e label printing.

Made in Germany.

These label dispensers and rewinders are equipped with a 2 mm diameter steel case with a fixed linear drive and a robust mandrel.

No more self-rewinding of labels.

It can hold rolls weighing up to 30 kg, with a width of 288 mm, a core of 76 mm and a maximum outside diameter of 330 mm.
With a maximum speed of up to 330 mm per second, they can be used with virtually any digital printer on the market.

It is no longer possible to convert labels to a roll - to increase the reel RW-7EU.